Soitron have been delivering world class IT projects for over two decades. With some of the most talented people in the business and highest company and team accreditations our clients can be assured of the best possible service and solutions to meet their IT requirements.
Our talented teams will manage the smooth transfer of your new customers to your productivity toolset. In the follow-up phase, the transition will be carried-out to optimise processes and reach the best possible productivity, improving the service whilst gaining greater control. Allowing you to focus on core business and reducing overall cost.
Remote monitoring with Soitron Support Central (SC) - an ITIL based tool that covers ticket management and CMDB. This tool serves as a transparent client access portal and change request system & easily integrates with any existing service desk platform.
Our dedicated team is fully skilled with the technology platforms to deliver.
Service Delivery is managed and based on industry best practices and in the ITIL methodology environment (ITIL, ITSM and Six Sigma certified specialist). Projects are delivered based on PMI methodology (PMP, Prince or IPMA certified specialist).
Dedicated Delivery Model
Remote or on-site service
Dedicated service delivery team
Stringent SLAs and KPIs
Weekly/monthly SLA quality reviews, SLA KPIs reporting, efficiency improvement reccomendations
Shared Services
Remote or on-site service
Shared service delivery team
Stringent SLAs and KPIs
Weekly/monthly SLA quality reviews, SLA KPIs reporting, efficiency improvement reccomendations
Staff augmentation
Highly skilled and talented resource pool
Multilingual resource
Flexibility to ramp-up or ramp-down
Dedicated HR business partner
With us, you can be sure your projects are in good hands. At Soitron, investing in industry best practices and technical specialisations and knowledge of our Project Managers is essential. You can rely on us and be sure your portfolio, programs and projects are managed in line with PMI, IPMA or Prince 2 methodology and delivered in line with best practices, your project needs and budgetary demands.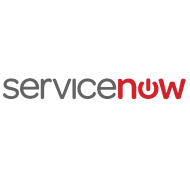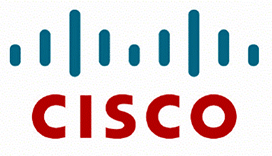 IBM Advanced Business Partner


Oracle Solaris Specialization

Lenovo Premium Business Partner

VMware Solution Provider – Enterprise
VMware Enterprise Partner
VMware Infrastructure Virtualization
VMware Desktop Virtualization
VMware Business Continuity

LANDesk Expert Solution Provider
LANDesk Silver Certified Partner

CASE STUDY HP ENTERPRISE
THE IT-SMART MIGRATION PROGRAMME
THE CLIENT
HP Enterprise Business is the largest global business unit of HP. It offers servers, storage, software and information technology services that enable enterprise and midmarket business customers to manage their current IT environments and helps to transform these companies into business enablers.
THE BRIEF
HP required a pan-European outsourcing partner to deliver a highly-critical managed services project. Soitron was appointed by HP to complete its largest European IT outsourcing deal to date, migrating 50 of its key clients to a new workflow ticketing system within an 18 month period.
THE RESULT
We migrated 50 European businesses to HP Server Manager. ITIL toolset and on boarding played an instrumental role in driving the project forward. Close project management set worked towards milestones and clear deadlines. This ensured maximum efficiency and helped to achieve success both financially and to time.





More managed outsourcing services
Managed networking services
We know how to design, migrate and operate your network infrastructure. We manage your network, providing you with secure and optimised data flow.

Read more
Managed BPO
As an addition to our comprehensive ITO services, we help our customers to control costs related to peripheral business processes. Let us take care of your asset management, procurement, and logistics.

Read more