Data Centre Migration Webinar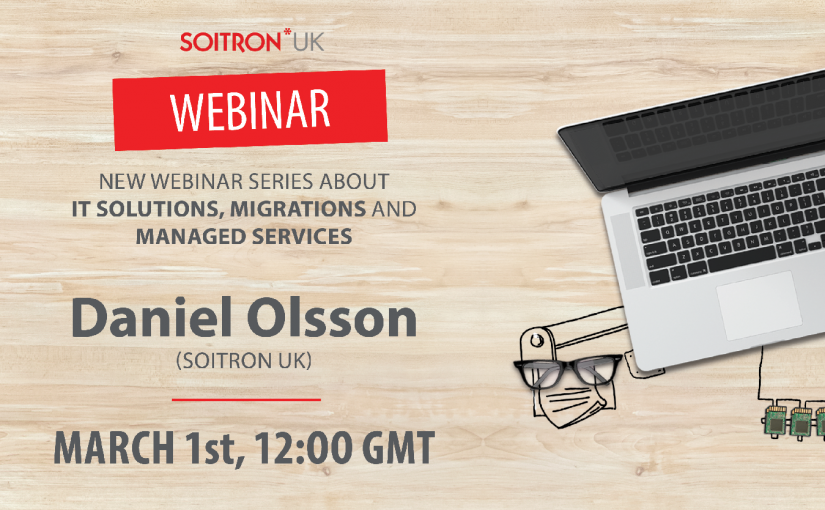 Many of our customers struggle with Infrastructure Transformation Projects and are thinking of moving to the cloud, but not sure of the best way.  That is why we have partnered with Micro Focus to make this project have a seamless flow, with an automated process.
We kicked off our New Webinar Series with Data Centre Migration topic. Our Managing Director, Daniel Olsson, talked about:
*  PlateSpin – A powerful multiplatform server portability solution
*  Workload Migration and PlateSpin Migration Process
You can watch the full webinar here.
In April we will talk about Staffing as a Service. Don't miss the webinar – let us know you want to attend by sending an email to: robbie.ali@soitron.co.uk.